What sort of formation we need today? How could we be truly inspirational and happy?

Our Pope Francis has a repeated call to the formators that they should help the formees have integral formation. In the context of finalizing the text of the Ratio we thought of sharing with you some points on Integral Franciscan Updating and formation. In our enthusiasm and also with our limited perception of the objectives of religious life we may tend to concentrate too much on only one aspect that is intellectual or spiritual while neglecting the other. But today integral formation will involve spiritual, human, intellectual, pastoral and charismatic dimensions. Ratio will also help the formators to prioritize the themes for the formative programme. That is to ask the question of what is specific to our Capuchin Charism while learning from other good Charisms existing in the church and outside. In our love deprived, conflict ridden and materialistic avarice filled world we need to help them experience God's love, human affection in the fraternity and wisdom to make the difference in this world by manifesting goodness in a Franciscan way.

Talking to the journalists while returning back from Africa, on 11 September 2019, Pope Francis was expressing his concerns about Schism in our Mother Church which put the spiritual health of the believers at a risk. He referred back to the reality that it existed always particularly when ideologies make too much of intrusion into doctrines thus can confuse the believers. He also said that selfish critics are too rigid and some may have their personal problems so one has to relate with them with gentleness. As the Father of the Catholic Church Pope Francis was inviting people for a open dialogue with people who criticise and accept if there is a point of truth in their argument.
The challenges faced by the church and the Order is rigidity, ignorance, emotional immaturity, lack of openness to other cultures and religions. But our Brother Francis and Sister Clare have already set a new model for us to follow. A model of universal integral living, respect and sharing. We need to prepare our young brothers and sisters to be integrally universal in loving and living the Gospel values being good and recognising the good present in others. At the Order level also we need mutual collaboration, shared formative initiatives, dialogue between jurisdictions and learning from other cultures with openness to their richness. We hope next to the Gospel and our Constitutions, Ratio will help us focus our attention on the essentials of Capuchin fraternal and spiritual preparations.
Formators wake up & update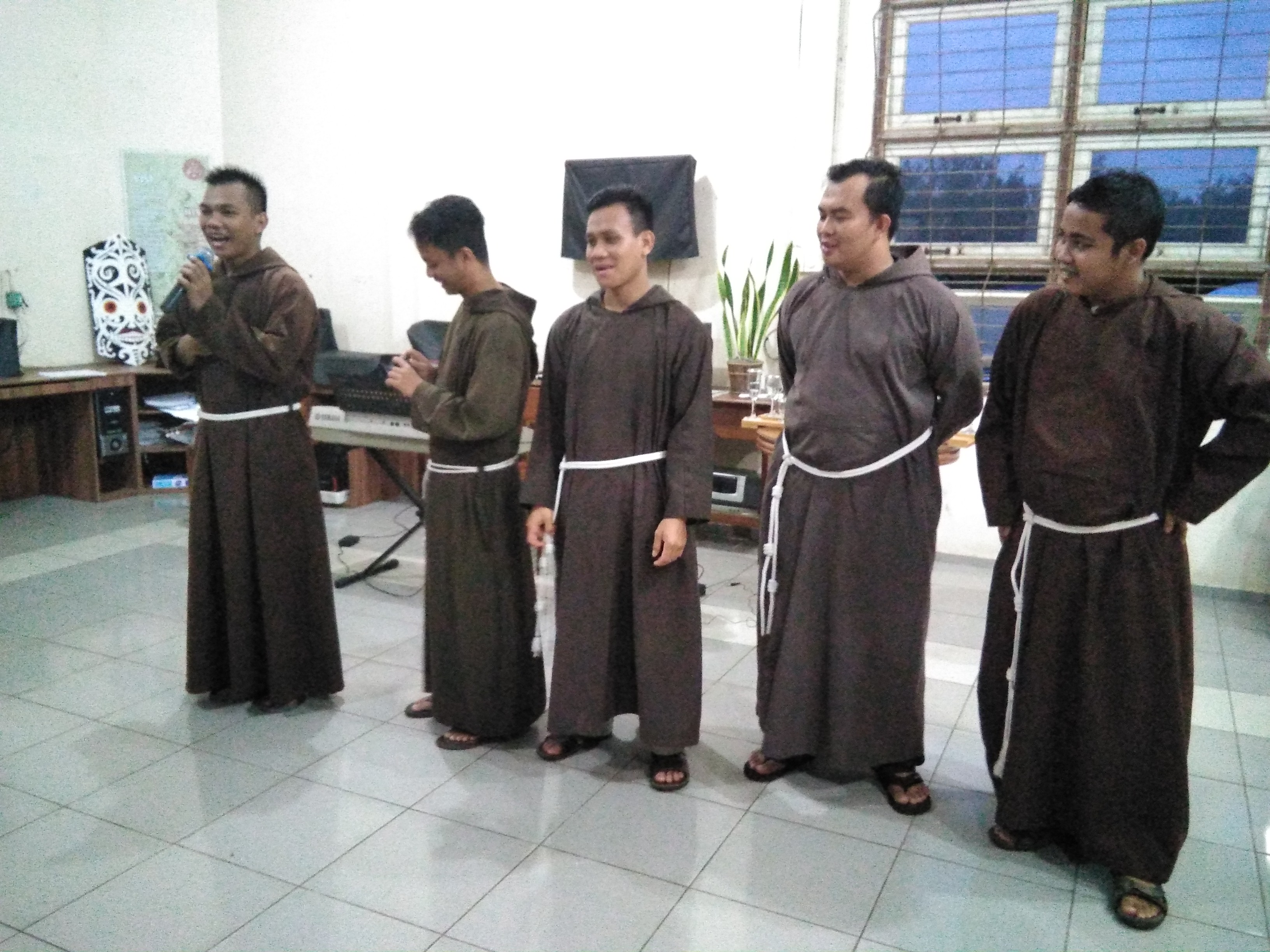 We invite the formators to wake up and update themselves every day. A good formator should know the traditions well and the current reality in theology, other sciences and the periphery of their respective context. Thus to form in an integral way we need to open our hearts and mind to the goodness present everywhere while going deeper into our Christian and Franciscan roots. If we don't prepare our youth to be integrally Franciscan then they will regret of having wasted their time in following the rigid ways of selfish ideologies that Pope cautions us to pay attention.

God is blessing us with new opportunity to manifest Franciscan Goodness and His grace is always there to inspire us. All that we need is to wake up and open our hearts to the Holy Spirit's promptings to the surprise, challenge and newness present today.
Fra. Charles Alphonse & Jaime Rey Ofm Cap
General Secretariat for Formation